Learn more about the Dance Craze which has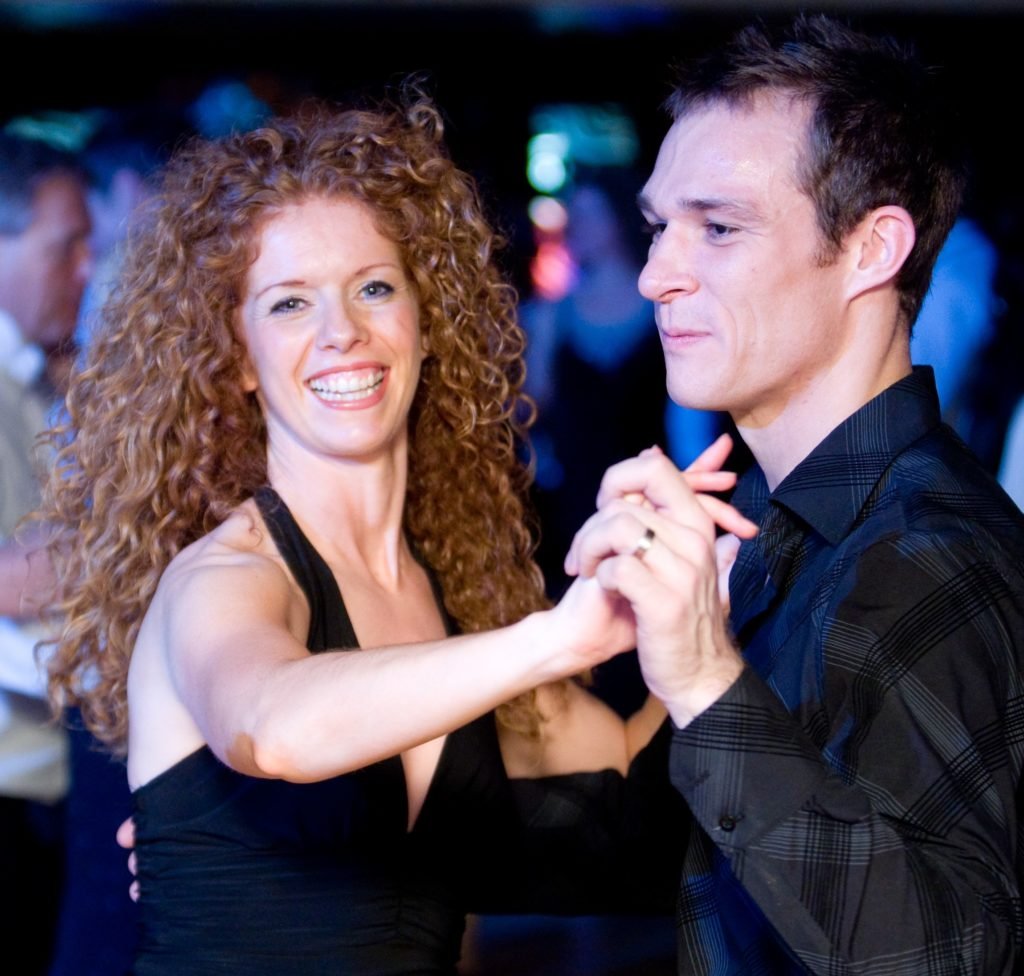 been sweeping the United Kingdom for 4 decades.
Learning to dance Ceroc is the fastest growing dance phenomenon in the United Kingdom. This fusion of a wide range of different dance styles is easy to learn, sociable and fun, and can be danced to any music with a regular beat.
Our varied classes are catered towards a range of different ability levels, from nervous first timer to dance floor master. Whether you turn up alone, with a partner or in a group, you will get the opportunity to dance with scores of other learners at our class nights.
So who will you meet at a Ceroc night?
Our Teachers are rigorously trained and they specialise in people with 2 left feet. They are friendly, approachable and passionately dedicated to your learning experience. They are not as scary as you may first expect, and are more than willing to grab you for a dance and show you the ropes.
Our DJs play music ranging from 60s Motown, 70s Disco, 80s Rock, 90s Dance through to your current chart favourites. Have a favourite track? They'd be happy to try it out for you!
Our Taxi Dancers are a team of accomplished volunteers who provide assistance and advice exclusively for the Beginners. They will hold your hand every step of the way until you feel confident to progress to the next level.
Our Members are as passionate as they are diverse. From students to pensioners, our lessons attract anything between 30 and 250 people every single night of the week. With first timers at every single session, you will never feel out of your depth.
Whether your aim is to keep fit, specialise in a new skill or simply let your hair down for the night, Ceroc is guaranteed to give you a night to remember.